Performance Venue Survey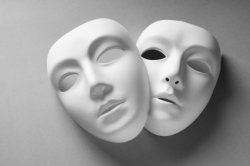 During the recent summer months, many people have holidayed abroad and some UK performance venues (from theatres, concert halls, music venues, commercial auditorium etc.) have closed for refurbishment. This means that Control Lighting Ltd have been really busy over this period and have clearly identified a trend in this sector by analysing the type of refurbishment that these venues were carrying out.
Firstly, we identified that 60% of these venues needed our help because they were upgrading their lighting fittings to LEDs (which require different lighting control).
30% of these venues were replacing old equipment where maintenance parts had become unavailable and the rest of our clients (10%) were either relocating their equipment or looking to interface with new audio-visual or other equipment.
In conclusion, the world is embracing LED technology for the right reasons and, importantly, realising that they need our expertise in ensuring that their choices of lighting control systems do actually enable them to reap the benefits of lower running costs and lower heat generated by new LED lighting.