Was That The Cat Or A Burglar?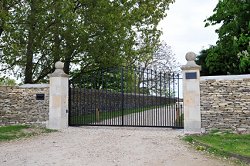 Whilst the use of sensors to trigger lighting events is a useful part of most projects nowadays, traditional sensor solutions are sometimes fraught with the problems of false triggering.
On exterior projects, external lights may be set off by the pet cat wandering across the beam or simply by the wind moving tree branches causing false triggering.
Essentially, the problem with traditional beam sensors is that there are only two possibilities - "fine" or "triggered".
With a camera sensor, for example, there are many more possibilities available and you can define exactly what changes the camera needs to detect before
intelligently
triggering the system.
Cameras and other advanced sensors are becoming more and more prevalent in our lighting control solutions. Advancing technology means that good camera sensors are no more visible than traditional sensors and, depending on the sophistication of the requirement; they are often just as affordable.