Planning Makes Perfect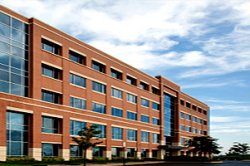 In September 2013, we were approached by a large UK Energy company, who were aware that their ancient lighting system was struggling to meet their current needs.
With a number of corporate and client events scheduled for the Christmas period, they set a deadline of December 1st for the completion of their lighting overhaul.
This was a reasonably large sized project at their HQ with their reception area, conference lecture halls, meeting rooms, catering areas and corridors all affected. We worked closely with their lighting designers and contracting team, and devised a state of the art, full functioning DALI/DMX solution that will cope with their needs for the next 20 years plus.
Needless to say, the lighting control solution was designed, implemented, installed and tested in November - way before the client deadline.
It was very refreshing to work with an organisation that had planned properly in advance. This gave us the time to look at their problems in detail, to evaluate a number of solutions, and deliver a highly cost-effective solution that will evolve as their needs grow over the years.