Training The Lighting Manufacturers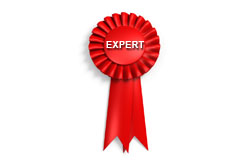 We work closely with many lighting manufacturers and, for one of these key partners, we have been commissioning systems for over four years.
An additional service that we haven't mentioned before is that this manufacturer also hires Control Lighting Ltd to provide internal technical training.
Hiring an external company helps any resourcing issues but the main reason is that we could use their products, combined with other manufacturers' products, in our control solutions.
Therefore, we really understand how to use their products most effectively in the real world and can share our considerable experience with their technicians and research and development teams. As we also have an extensive knowledge of the entire lighting control industry, we can suggest product improvements and feature enhancements to meet the evolving needs of their customer base.