Lighting A Top London Restaurant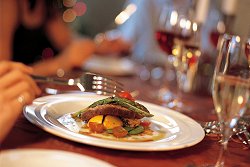 Control Lighting Ltd was recently invited to propose the lighting control components for a top London restaurant.
After discussions with the potential client, we were able to discover what existing lighting components were already on the premises and whether any of these could be reused in the new solution.
Even though the new solution was more sophisticated with more functionality and was using advanced technology to deliver significant savings in running costs, we realised that some of the existing components could be reused as part of the new system.
This reduced the cost of our proposal by a few thousand pounds and, surprisingly, we were the only company to propose reusing some of their existing kit. We are delighted to report that our consortium was awarded the contract and we are looking forward to implementing the new lighting control system at this top London restaurant.
To get the best out of your existing lighting control solution, contact us at:
solution@control-lighting.com
.