Innovative Tradeshow Stands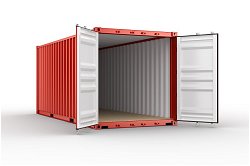 Have you ever thought about using a shipping container as an office?
Well, we were involved in a recent tradeshow exhibition where a large international communications company took a large shipping container, repainted it and converted it into a bespoke tradeshow stand, which can then be reused all over Europe!
As most exhibitions are conducted in a huge open-plan environment, the creation of a big "blacked-out" box with a closed door is perfect for demonstrating new and exclusive products live at exhibitions. Control Lighting Ltd was invited to program the lighting, which included using movement and population sensors to identify when people entered and left the shipping container.
We also created a number of programmes including a 16 step sequence that would introduce the audience to each product displayed around the room and then finally reset the lighting to the exit state. The exhibitors were also able to select each product sequence independently, change the sequence length for each product, and also change the lighting to a number of default settings for the room between demonstration events.