"A Little Snack Before Your Flight?"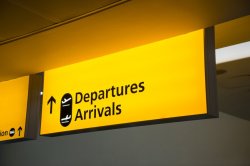 We're delighted to be involved with a highly respected international chef's new restaurant that has just opened in Heathrow's new Terminal Two building.
Control Lighting Ltd was invited in to specify, program and commission the lighting control element of the project.
We really enjoyed this project for one specific reason:
The lighting designer really thought about how to use elements of interaction with the lighting design to add to their diners' entertainment.
For example, by using movement sensors to trigger programmed sequences, when a barista approaches the coffee area the general restaurant lights dim and a funky colour sequence is triggered around the coffee machines. Similarly, when the sommelier goes to the bar area, this triggers a different lighting sequence all around the bar and wine bottles.
This creates a vibrant atmosphere and adds to the general buzz and ambience of the restaurant and importantly will also help to attract "passing trade" from across the airport concourse in what will soon become a crowded and highly competitive environment!