The Show Will Be Starting In Five Minutes...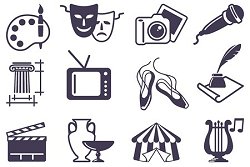 We were recently called into London to help out at a major entertainment venue. This premises includes a theatre, a number of bars, cinemas and an auditorium for concerts etc.
The problem was that, under certain circumstances, the house lights would fail - potentially catastrophic in a venue full of the general public.
The client had called in the manufacturer of the main lighting system, who were unable to diagnose the fault but did recommend an expensive upgrade of the whole system to their latest products.
Control Lighting Ltd were called in to see if we could help.
Unfortunately, there was no venue-specific documentation and the current staff had not been trained in using the system. Fortunately, we were able to identify that the fault was being caused by a specific user feature that the client didn't know they had, didn't want and didn't intentionally use!
By replacing a few key components we were able to correct the fault and disable the unwanted user feature. This was considerably more cost-effective than upgrading the whole system and we also thoroughly labelled all system components, provided full site specific manuals, and trained the staff in using the system.