Lighting Control Is An Architectural Essential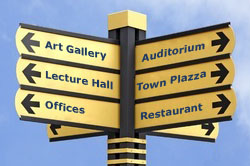 At a recent project for a major entertainment venue, we implemented a new lighting control solution.
One of the facilities we provided was for touring companies to plug in their own lighting control console into the master lighting control system in order to operate the lighting in the stage area and the house lights etc.
However, the system is deliberately set up so that they are prevented from accidentally dimming the public stair lighting, the Exit signs, and the foyer areas, for example.
This simple prioritisation of users and different areas brought home how essential lighting control is to all manner of different solutions.
Whether it is meeting room separation in a corporate environment, control of office lighting, different uses of art gallery spaces, auditoria and lecture halls, concert venues, interactive art in public spaces, then the correct and imaginative use of lighting control is essential to achieving the full benefits of what every space can offer.