The Devil Is In The Detail...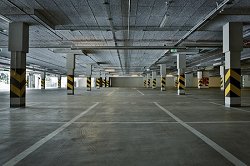 At a recent project, we suggested a simple change which dramatically improves the user experience but still delivers the cost savings that the client was looking to achieve. We were working on a project at a large multi-storey car park where, as well as each floor being controlled remotely, additional movement sensors would switch off some lights after a set time if no movement was detected.
Traditional concrete multi-storey car parks are not very inviting spaces at the best of times. Visitors parking their cars in the evening, going to the theatre for example, might actually be alarmed by various lights on their floor switching off automatically.
Our suggested solution was that an absence of movement would cause the lights to dim gently to a lower level first before finally switching off when there is clearly no-one around.
This interim step would still achieve a power saving by dimming but without causing unnecessary anxiety to the public. Our client was very receptive to this suggestion and we were delighted to implement it.
It is our 30+ years of experience that enables us to find great solutions and to add value to every project that we undertake.