Coloured Lighting Isn't Just For Christmas!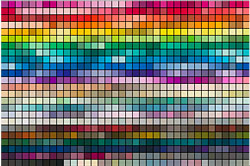 In our last newsletter, we remarked on the trend for using coloured lighting on building exteriors to promote and highlight companies and also good causes.
Linking Breast Cancer with the colour pink is a good example of where colour association has helped to draw attention to a particular charity.
Whilst we acknowledge that there is a great case for using "pure" colours, including reds and greens for attracting instant attention, we also welcome an emerging trend in using more subtle lavender and straw colours for example. As lighting technology has developed, the available colour spectrum has dramatically increased and organisations can now choose from a vast colour palette.
The use of pastel shades and soft whites can bring a notable degree of sophistication when lighting the exterior of a building. Skillful use of these subtle tones can highlight an architectural detail, bring out the natural colours of the stonework, and generally enhance and reinforce the overall character of the building.