Consistent Year On Year Growth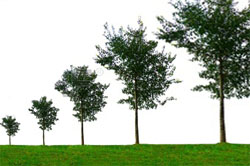 Looking back over the last five years, we are delighted to report that there has been a consistent increase in demand for our services year on year at Control Lighting Ltd.
This has enabled us to grow our company to meet the developing requirements of existing clients and to work with a larger portfolio of organisations across the UK.
Our work is based on our unique approach and our knowledge of high tech products and solutions in the lighting controls arena. As our work is project-based, we have the day to day challenge and excitement of coming up with innovative and cost-effective solutions that both deliver our client's vision whilst meeting their practical and budgetary considerations.
We are on an exciting journey where no one day is the same as the day before - just take a look at our
Recent Projects
webpage, which details over 100 case studies, for an illustration of what life is like working for Control Lighting Ltd.
We are now looking to expand our team further across project, technical, and client facing roles and we would welcome any applications from people who would be interested in joining us. If you are interested in finding out more, please email Ray Dolby explaining how you could add value to our existing team.