We Have The Knowledge...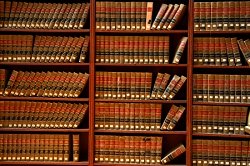 Once a lighting project has been delivered, the original design team will often move on to new exciting challenges.
Over time, the electrical installation team may also change and pretty soon there will be no-one involved on the original lighting project, who are still in regular contact with the client.
Except us.
Not only do we offer regular maintenance of the lighting control solution, but, as our clients' needs evolve, we are often called back in to program new scenes or replicate a current solution in a different part of the building or at a new site etc.
Therefore, we generate a long-term relationship with the client and, by default, inherit some ownership of the original lighting solution. As we understood the original vision of the lighting design team, we can advise changes and technological advances that are sympathetic and in line with that vision. This ensures that our clients continue to benefit from the project over the longer term.