Buy Cheap, Buy Twice!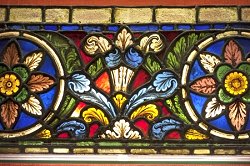 With the advent of LEDs and new technology, the initial up-front purchase price for many lighting projects appears to have increased.
Whilst over time, these technologies will deliver profitable energy savings, this does mean that clients can occasionally choose the wrong items to cut from their up-front expenditure.
For example, for a recent ecclesiastical client, we encountered the following situation.
Some lighting fittings using the DALI protocol come with drivers that can support their own scenes. This means that the overall solution appears not to need a lighting control hub - therefore making the solution a bit cheaper. However, when a light fitting fails, the client will need to reprogram the scenes for the replacement fitting - needing an expert visit from a control lighting specialist.
However, if the clients pay for the appropriate control technology in the first place, the scenes would be held independently of each fitting and therefore the system would heal itself when the replacement fitting was installed - no re-programming required. This means we saved our clients money over the longer term.
At Control Lighting Ltd, we offer the client the most cost-effective solution over the life of the project.