Instant Alerts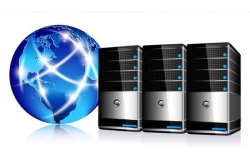 Remote access to lighting control is becoming more and more useful for our clients. In two recent examples, we have alerted our clients promptly.
Firstly, in one project, we provided some interactive street lighting in a shopping plaza where the movement of individual people triggered some interesting lighting effects.
From our regular routine checks, we were able to notify the client that the system was offline. Subsequently, it transpired that a major component of the overall system had been hit by a lightning strike during the night. This component was replaced and the system was back up and running within a few hours of our notification.
The second example occurred on a pedestrian bridge. An alert was triggered in our offices as soon as one of the bridges' touchscreens was used unofficially. We alerted our client immediately and, on investigation, they discovered that a workman was showing off to his colleagues by changing the lighting colours for the bridge! The touchscreens are password protected so he couldn't do anything damaging or dangerous such as switching off the lighting completely or overwriting any of the scenes but he was rather surprised to be "caught in the act"!