Plan Properly To Save A Small Fortune!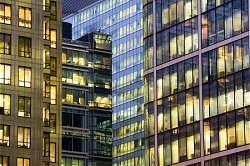 Over the last three years we have been working with a major commercial City institution on four large projects. We started with providing feature lighting on their client meeting room floor.
Secondly, we implemented interactive space lighting in their corridors and shared areas with movement sensors triggering interesting effects and saving money when no-one was around.
Thirdly, we redid all of the lighting in their media suite areas. Finally, we implemented an external signage solution, updated and changed their roof and all exterior building lighting.
Had these projects been undertaken haphazardly by many vendors, the client may have had to invest in up to six different lighting control systems! Because they selected Control Lighting Ltd and because, three years ago, we asked all of the right questions, they have only needed to purchase one lighting control system.
With our forward planning and future proofing, we have saved our client a small fortune in hardware and successfully and seamlessly implemented all of the above projects into one easy to operate and maintain solution.