Music To Our Ears!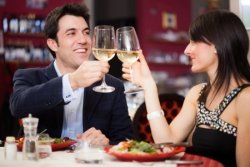 In our recent projects for art galleries and the hospitality industry, we've noticed an encouraging trend. Our clients are far more interested in getting it right first time than in finding the cheapest possible piece of kit. This is music to our ears as it avoids the old adage of
"buy cheap, buy twice"
but also is about achieving the best and most cost-effective solution for the long term.
Working with Control Lighting Ltd not only ensures that we meet the requirements of the client and enables the designer's vision to be delivered without unnecessary compromises but, more often than not, results in a solution that is flexible to use and highly adaptable for the future. With a simple regular maintenance programme with remote access support, this usually means that over time, the solution approach is more cost-effective for the client than buying the least expensive product and then trying to stretch its capabilities or replacing it one year later when the requirements change.