Help Us To Develop A New Industry Training Standard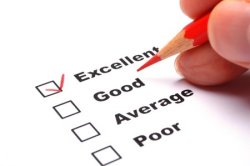 We would probably all agree that the speed of change in the technology industry continues to rush forwards in leaps and bounds.
This has bought many benefits - better solutions and increased integration opportunities and more options for our clients, for example. However, this has also highlighted a significant problem.
Electrical contractors and site installation teams have been put under greater pressure than ever to finish their parts of the project in record time. Unfortunately many of these contractors are not fully aware of the lighting control systems.
There are many contractors that don't understand that most lighting control installations have now become more similar to complex computer networks. Data solutions need to be wired specifically and too much time is being wasted on redoing installations where contractors thought they had found an acceptable shortcut to their instructions but actually their shortcut would prevent the solution from working properly.
We believe that the industry as a whole needs to pull together to improve the quality of training so that installations are performed efficiently and correctly first time so that time, and therefore money, is not wasted unnecessarily.
Control Lighting Ltd are looking for partners in establishing a new industry training standard dealing with the complexity of installation of lighting control systems. If you would like to be part of this exciting new initiative for our industry, please get in touch.
To work with us on this, please call us on:
01865 877956
.