Plan To Take Advantage Of Fast-Moving Technologies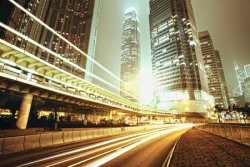 We have recently been brought into another project which highlights the importance of flexibility and change control in contracts. This project involved a complex office block - the new London HQ of a multinational company. With six weeks left for the main building contractors to complete their work, it became apparent that their lighting requirements were not going to be fully achieved without some significant changes.
Fortunately, both the client and the building contractor had developed a positive and trusting relationship. They both agreed that it made more sense to be flexible on the delivery date than to finish the project knowing that some work would need to be redone as soon as the contractors left the site!
The client and contractor then called in Control Lighting Ltd and we were able to find a good solution that required minimal changes and delivered their new lighting requirements in full. Although "we saved the day" on this occasion, we wonder how many other client/contractor agreements haven't allowed for enough change control contingency into their build timings? One of the huge advantages of our industry is that technology is now moving so fast that better lighting control solutions are emerging
during the lifecycle
of a complex build!
So, we applaud our clients and contractors who can take advantage of these changes. As ever, the most cost-effective solution is to involve Control Lighting Ltd at the earliest stage.