Book Your Workshop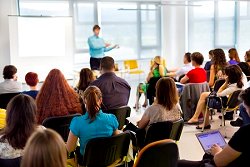 At Control Lighting Ltd, we have designed a one hour Lighting Control Workshop that we can present at your offices.
Whilst this subject area is very wide, we will explain the differences and the "dos and don'ts" when considering and using various lighting protocols such as 1-10V, DSI, DALI, and DMX.
As we will be discussing open systems, a greater understanding of lighting controls can be achieved without detailing proprietary systems and protocols.