Which T-Shirt Shall We Wear Today?!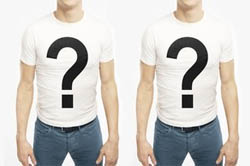 The feature was inspired by an amusing encounter during October. We worked on two projects, one for a particular manufacturer and another under our own Control Lighting Ltd banner.
Although the two projects were both in London at different venues, we ended up working with the same lighting consultant team on both jobs!
During the first project, we attended site as Control Lighting Ltd and provided a lighting control solution completed with detailed site programming.
On the second project, we were bought on to site by a lighting manufacturer to be a specialist to solve a technical issue. The consultant was momentarily confused and then amused to meet us again "flying different colours" on the other project.
Despite the friendly banter, they were clearly impressed by the fact that we are at times subcontracted by leading manufacturers and also work directly with design teams under our own banner. They commented that this demonstrates that we have a level of knowledge and experience of products and solutions in the lighting control industry that few, if any, can match.