Could You Help Us With Our Large Long-Term Project?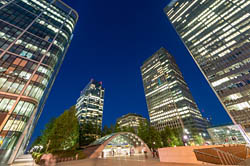 The short answer is YES, absolutely!
It's fair to say that we are not intimidated by large projects. In fact, over the last three years, we have been involved in two of the biggest large-scale developments occurring in the UK. Our long-term commitment to these projects is still on-going today and we are delighted to be involved with them.
Our level of experience and expertise built up over the last 30 years means that we actually thrive on the challenges of problem solving and advising on the specification of new and reliable technology in order to achieve the best possible solution that fits the requirement of the project over time.