How To Raise Money For Your Ecclesiastical Project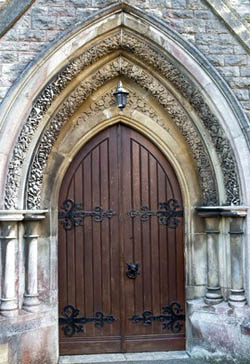 Another of our recent projects was providing the lighting control for a church in the UK.
We thought this was a brilliant example of how to raise the necessary funds for your project as follows.
We've all seen the giant weather-worn "thermometers" standing outside churches that show the relentlessly slow progress of the major roof repair project.
All too often these sit in place for months on end with little progress and nothing to show for the early donations.
This is where our client was rather smart. The church lighting project had five major parts - lighting the alter area, the main front seating area, the side chapel, the nave, and the visitors area.
Rather than trying to raise the final amount in one go, they explained the full plan of the whole solution to us but then only purchased Phase one - the first chandeliers at the front of the main seating area. They then left the rest of the church in poor light.
The congregation could immediately see the amazing effect of Phase One of the project and, when asked to contribute to Phase Two, they had a visual example of what was needed and were happy to donate. The fund raising activities were simply for the next phase of the project, which kept their messaging simple, their target low and achievable, and delivered visual results as soon as they could fund each phase.
As we knew about the overall plan in advance, we worked towards the whole solution at each phase. The money required for each of the five phases was raised in record time and we are delighted now to have completed the whole solution and the Church now looks fantastic and just in time for Christmas!