Sports Training In Luxury And Comfort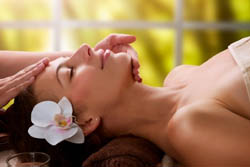 We were recently invited to upgrade the lighting control at a well-known Hotel and Spa complex. This premises is in regular use by top-named sports professionals and household name sporting teams. Therefore it was essential that the Spa continues to deliver a unique and top-level experience both to these demanding professionals but also to all the guests, who are rightly expecting a high-end luxury environment.
We reviewed the lighting control for their twenty consulting / treatment rooms and the shared areas of the Spa and were able to improve the user experience significantly by upgrading the software used by the control system.
Additionally, by implementing sophisticated and clever programmes we were able to enhance the intimate, beautifully lit and spacious treatment rooms. One simple example was to replace a "lights off" setting with a slow fade, which immediately added an extra element of glamour to the atmosphere.
Additionally, by analysing and changing many of the programmed scenes we were also able to save running costs without any noticeable impact on the guests' experience.