Hoist The Colours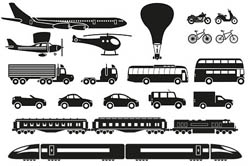 At any large national or international transport hub, there are many different operating companies who will be allocated their own check-in desks and reception areas. These booking desks will typically be branded in the operator's corporate colours. As operators come and go and are moved around the facility, this manual rebranding task can become rather time consuming.
We've been helping to solve this problem at one major venue and the solution is to use lighting control. Now, the check-in desks are illuminated in the corporate colours of the current operator. When the operator is moved, the check-in desks will be illuminated in the new operator's colours.
This technique is already used widely in hotel and conference venues, where the presentation rooms can be lit in the corporate colours of the hosting company. Similarly at sporting arenas, dressing rooms and areas set aside for the teams can be lit in their team colours.
This saves considerable time and effort, particularly in venues requiring a quick turnaround between different clients and, done properly, creates a fantastic environment for the visiting client.