We Check Everything... Not Just "Our Bit"!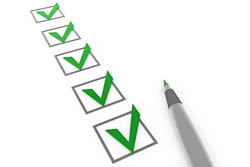 After we deliver a lighting control project, we always discuss the options regarding ongoing maintenance with the end client.
We have various levels of maintenance on offer - from remote access into the system and lighting product reviews to regular quarterly visits to the client site.
At these visits we check every attached light fitting, and all settings, scenes, and programmes etc and we compile a detailed report for our client's onsite maintenance team.
Although we have unique expertise in lighting control, we understand that our specialism is also part of the total user experience.
Therefore, we endeavour to check ALL aspects of the overall lighting solution and report back to ensure everything is how it should be. It is our attitude of "wearing our end-clients' shoes" that helps encourage our customers to renew their maintenance contracts consistently every year.