It's A Game Changer...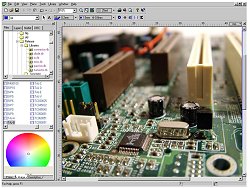 Regular readers of these newsletters may remember that we revealed that Control Lighting Ltd are often asked to evaluate and test new software and hardware, often in pre-production, for various manufacturers and are invited to offer suggestions where each piece of kit can be improved. We are completely independent and extremely sensitive to the confidential nature of this work.
It's fascinating to be involved in new products at such an early stage and, given our extensive experience of all types of lighting control, it's great to be able to influence future developments for the benefit of future customers.
Without giving away any trade secrets, there is a new and amazing forward-thinking product coming out from a major product manufacturer that will completely revolutionise the way that the architectural world perceives the DMX protocol!
To ensure that your lighting control project is designed with this and other latest developments in mind, make sure you consult Control Lighting Ltd at your earliest opportunity.