Let's HELP The End Client!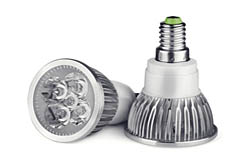 As a company that embraces new technology, we are always very positive about how to implement new solutions that save our clients' money and enable lighting designers to realise their ever more exciting designs.
Whilst it is noted that there is quite a bit of media excitement around some of the new technology and methods of control, maybe we should be focusing on current technical issues which are currently costing projects and clients' time and money and, if you take the real project costs into account, are unlikely to provide any long-term benefits.
For example, with all retrofit LED lamps that say that they are dimmable - do they actually dim as smoothly as the lamps they are replacing and are they really as compatible as they say they are? The end client is now having to pay more for a lighting project but then has to compromise on quality dimming, low end stability, and colour consistency. It has now reached the point that we were recently requested for a project to supply power relay control (instead of dimming) because the client had already had too many bad experiences with retrofit lamps.
As an industry we have an obligation to the installation and maintenance teams and to our clients to make sure what is currently offered is actually helping the end client. Surely none of us want the lighting industry to have the same reputation as the computer/software industry that forces the end client constantly to upgrade their devices? Too often these "new" software/hardware releases are simply a solution to an earlier version of their product/system which was not properly BETA tested and not fit for the client needs.