We Live In Interesting Times...!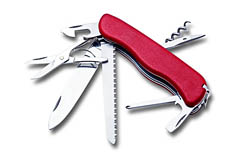 If the last few weeks are anything to go by, it's true that we live in interesting times!
Many business people have voiced their concerns about their future and many different opinions have been shared.
Putting all politics aside for a second, we have no doubt that the future for Control Lighting Ltd will continue to be as rosy as before.
We may have to work harder for a period of time but, after surviving at least two heavy recessions, this is not new to us.
In fact, our continuing success is based on an on-going programme of staff training, the regular reinforcing of our industry knowledge, and our desire to seek self-improvement.
This is in tandem with our client-facing skills of diligent preparation, flexibility, reactiveness, and our focus on professionalism and quality.
Our plans still involve expanding our business further and therefore, despite any potential market turbulence in the short term, our determination to succeed is undiminished.
Whether there is any significant impact on hardware costs in the future, it is business as usual at Control Lighting Ltd's HQ. Although our quotations are valid for 30 days from issue, if you are looking to make a decision outside that timescale, please give us a call on:
01865 877956
.