You Can't Beat "Real Life" Testing!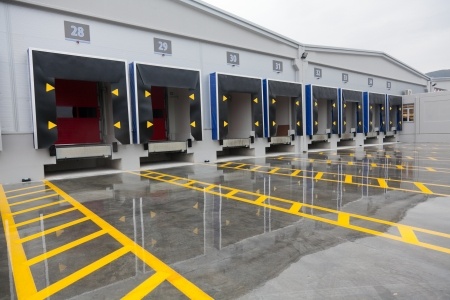 We've been working with an international logistics company on projects concerning the lighting of their lorry loading and unloading bays. These bays are in use 24 hours every day and night of the year and many locations will experience sub-zero conditions on very cold days.
We were asked to install a lighting control system that employed movement sensors so the lights were only set to full power when activity was taking place. Otherwise both day and night default settings were used. However, as the loading depots are over 7 metres high and subject to temperature fluctuations, our normal product testing procedures needed an extra step.
We purchased movement sensors from seven different manufacturers and hired a suitable a similar loading bay location near our offices to test each of these products thoroughly. It was interesting to discover that in our "real life" testing, some manufacturers' descriptions of their products didn't always agree with the results from our experiments!
However, we were able to find a very good solution from this exercise and our high-profile client is pleased with the results from our first installation of the solution as part of the roll-out project.