Great Documentation Is A Pre Requisite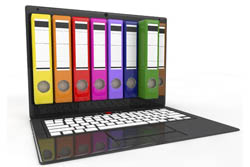 One of the things that sets Control Lighting Ltd apart from any potential competition is the quality of our documentation. Some companies that have been around a long time are often tempted to use boilerplate sections to proliferate their sales proposals or system documentation again and again.
Not so at Control Lighting Ltd. We treat every opportunity as a bespoke piece of work starting from the user requirements and not starting from the functionality of the proposed hardware.
Having successfully won the project, we know that the documentation delivered is one of the most important parts of the implementation, especially as there may well be some staff changes during the long life of the solution.
Therefore our "every day" Operations Manual, our Maintenance instructions, our detailed Technical Specifications are all site-specific and solution-specific documents and highly detailed. In fact, it is not unusual, in our more major projects, for our documentation to be over 200 pages albeit very well indexed so it's easy to find the relevant section.