Pre-Commissioning Help For Contractors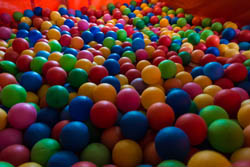 We believe that the final commissioning meeting on a lighting control project should simply be a confirmation that the system is 100% working and meets all of the client's requirements. It should not be a final testing or snagging meeting where lists are produced in front of the client of all those niggly little changes that need to be made before achieving a successful sign-off so all individual parties can rush off to their next assignments.
So, for example, we lend specific equipment to the electrical contractors so they can test all their cabling and wiring terminators. We hold a pre-commissioning commissioning meeting usually about two weeks in advance. In this meeting we run through all aspects of the implementation so we can see that, when the job's finished, the systems will all work together as designed.
We also provide CPD workshops for electrical and building contractors on lighting control protocols. It's important that less experienced contractors fully understand the differences and complexities when wiring for data as opposed to wiring for power.
All of this project management is to provide a soft landing so the clients see a finished solution on time, working perfectly and providing a great user experience as detailed in their requirements specification.
Everyone wins with this approach as a happy client will wish to rehire the same team on their next project and everyone's reputation in the marketplace is enhanced.