Where Our Maintenance Contracts Save Both Time And Money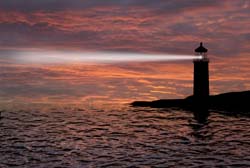 Whilst many of our newer clients do sign regular maintenance and remote monitoring contracts with us, here are two examples of clients who could have benefitted from this service.
Some construction work was being carried out at the HQ of a major UK publisher. One of the workmen accidentally drilled through some cabling and caused a power outage. This was quickly rectified and business as usual was restored. Unfortunately, the electrical contractors had assumed that all of the cables were for power and had replaced all the damaged cabling with power cables.
However, some of this cabling was for data for their lighting control system. A few days later, they noticed that their lighting wasn't working quite as expected and after a few weeks of tinkering, they called us in and we were able to find and fix the problem.
At a major retail outlet in London, they were experiencing problems running the show file of lighting scenes that we had set up for them. When we arrived we discovered that an out of date piece of firmware had been installed on one of the processors, which was the cause of the problem. Apparently, they had brought in a third party at some stage who had installed this firmware. Again, once we were eventually called in, we were able to rectify the problem quickly and efficiently.
In both examples, the cost of calling us out and their own downtime exceeded the cost of our maintenance contract! Again, with our remote monitoring service, we would have been alerted to both problems immediately and would have been able to fix them far quicker and with minimal impact to staff, visitors and their customers.