Launching Our New Lighting Data Commissioning Service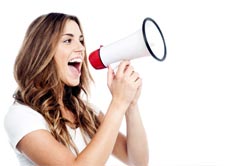 This month, Control Lighting Ltd are delighted to announce the launch of a brand new service. As lighting control has grown more and more sophisticated with greater options and opportunities for lighting designers and clients than ever before, it has become more important than ever that the highest quality of cabling and infrastructure is achieved.
Cabling for data has always required more care and precision than cabling for power but nowadays using exactly the right data cable as specified and ensuring the terminations are "spot on" makes the difference between a working system and a system with inherent problems.
Furthermore, an increasing number of sophisticated light fittings are now available. Many light fittings now come with configurable drivers that can be manually switched from DALI to DMX, for example, and clearly these must be set to the correct protocol for the final system to work properly. A few projects have been unnecessarily delayed by avoidable data cabling errors and so Control Lighting Ltd are offering a solution to eradicate these delays.
Therefore, we have launched a new
Lighting Data Commissioning Service
. Working in partnership and alongside the project's electrical contractors, Control Lighting Ltd will oversee and commission all lighting data cabling and the lighting control infrastructure. This should eliminate costly delays and ensure installation is performed correctly first time - helping projects complete within budget and on schedule.