Products Have A Limited Lifespan And Built-In Obsolescence.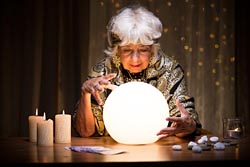 In a world where the price of a highly popular mobile phone is one pound short of a thousand pounds, you might be forgiven for rummaging in your kitchen drawer for your much-loved Nokia 3310. This was a brilliant phone, well designed and reliable with great battery life. But when the first Blackberry and then the first iPhone first hit the shelves with loads of revolutionary features and the App concept, it rewrote the rulebook on what a mobile phone can offer the consumer and Nokia's 3310 was overtaken.
When we work with clients on their lighting control requirements, we are well aware that today's leading edge components may similarly have a limited lifespan. Therefore one of our key specialisms when specifying a solution is to future-proof all parts. This is not simply about the lighting control "box" itself but is about all of the lighting components that will make up the complete solution. We design solutions where, if necessary, individual components can be swapped out with later versions or other products without requiring an expensive upgrade of the entire solution and we look long and hard at any potential "weak links" in the product chain.
The proof of the pudding is the number of our clients who have worked with us for ten years or more. We have clients who haven't performed a major upgrade in their lighting control solution for over ten years. We have more clients who have upgraded their solution BUT that was to take advantage of the new opportunities that became available such as touch screens, wireless control, movement sensors, off site monitoring, reduction in running costs of LEDs, for example AND NOT the obsolescence of their equipment.