GDPR Compliant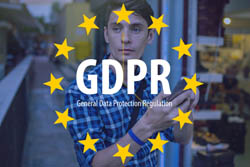 If you are running a business in the UK or Europe at the moment, you cannot fail to be aware of the GDPR that comes into force on 25th May 2018. At Control Lighting Ltd, we take our corporate responsibilities very seriously, not least because we look after some very prestigious clients but also because whilst technological advances bring huge benefits, they also increase our responsibilities regarding the storage and processing of customer information.
Whilst few people look forward to regulations, we decided fully to embrace this opportunity to review and improve our existing processes in the light of the GDPR. We were pleased to confirm that our existing systems and processes were already compliant and we have also taken the time to add more information to our documentation both about how we process our customer data and how authorised individuals can access their data. Please click here to download our updated
Privacy Policy
.
Regular readers will know that we send out six email newsletters a year designed to help and inform our specialist audience. Our email marketing activity is compliant with the PECR, the Privacy and Electronic Communications Regulations. These regulations have been amended in light of the GDPR and version 2.3 of the guidelines was published on the Information Commissioner's Office website on 6th March 2018.
However, compliance is only the start of the story. We have always provided an unsubscribe link at the foot of every email newsletter and we respect your right to cancel these occasional newsletters at any stage for any reason. However, we would prefer to tailor our content rather than lose touch with you so if you would like us to feature any different aspects of lighting control, please get in touch and we would be delighted to help.