Have You REALLY Explored The Client's Requirements?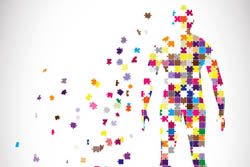 With every project, we always start with the end user in mind. We investigate how different individuals will actually use the space, from moving through it and interacting with others. What other activities may take place such as reading, studying, relaxing, working (using desktop, laptop, tablet, smart phones, and on one recent occasion a treasured typewriter). Don't forget special occasions and eating (casual and formal), dancing, speeches or toasts, and any other activities undertaken whilst there. So we look at all of the desired moods and atmospheres from quiet relaxation to concentration and from social interaction to cleaning the space.
It is our considerable experience in knowing what questions to ask about the user experience that sets us apart. We leave no stone unturned in our pursuit of the full understanding of how people will use the space. We undertake this exercise way before we look at a potential lighting control solution or any combination of products.
Once we fully understand everything about the user interaction within the space then we can devise the most appropriate solution. As this stage we can start to consider products, technology, budget and timescale so we can create a cost-effective, future-proof solution that meets every aspect of the user requirement.
Being completely independent and product neutral means that we only have our client's interests in mind.