I Can't Believe They Let Me Down!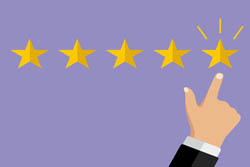 Sadly, we can. Fortunately, it doesn't happen very often but we still have too many stories where we have been brought into a lighting control project to rescue the situation. Often the client has been overpromised an experience that the purchased hardware is unable to deliver or the contractor simply hasn't understood the user requirements.
Whilst others may accidentally generate business for us, the client usually loses out as they may have paid our predecessors some fees and we may also need to replace any inappropriate hardware etc. There are also a few happy occasions where we can solve the problem without new hardware but the client has still lost time and confidence in the meantime.
The answer is to call us in at the beginning of the project. Our years of experience as lighting control specialists mean we will never let you down. We have built an unassailable reputation for providing extremely detailed specifications, thorough commissioning, reliable and regular maintenance, remote monitoring, and three levels of documentation that is second to none.
And all this at industry-standard pricing levels whilst also maximising savings for our clients by focusing on energy efficiency solutions.