We Can't Stress Pre-Testing Enough!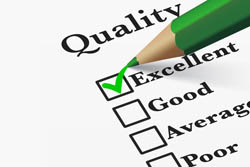 Whenever one of our controlled lighting solutions is accepted, we recreate the client solution at our headquarters in Buckinghamshire. This means we assemble our control systems complete with examples of every light fitting that will be supplied onsite, examples of other manufacturers' equipment that may integrate with our solution, and we set it up using the multiple protocols that will be in use in the live system.
This means that all our components have been tested in house before shipping to the client. Whilst we cannot completely eradicate any issues with the actual wiring or individual light fittings supplied by the manufacturers, this gives us a significant head start in diagnosing any onsite issues.
We have found over the years that this technique dramatically speeds up installation and commissioning and we recommend that our partners follow suit wherever possible.