A Bank Investing In Lighting Control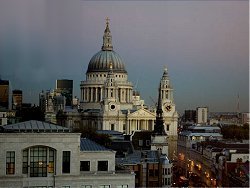 Most investment banks provide video conferencing facilities both for their clients and also for ease of communication between their international offices.
Control Lighting Ltd was invited to the London headquarters of Goldman Sachs to upgrade the control systems for the lighting of their Audio Visual Committee Room.
Their Committee Room includes a fantastic curved table where sixteen senior executives can sit in style and comfort in perfect view of their leading-edge High Definition video conferencing.
These executives can both see and be seen by all of the worldwide participants in the conference.
Control Lighting Ltd enabled delegates to enjoy full control of the auditorium lighting using touch screen controls whilst sitting at the curved desktop and also at the room's entrance. Different lighting settings may be appropriate before, during, and after the actual conference, and the lighting can be adjusted on the fly as required during meetings and presentations etc.
The lighting experts at Goldman Sachs were very impressed with our work and extended an invitation to perform a similar task in other world cities!