SAFEcontractor - The Health and Safety Assessment Scheme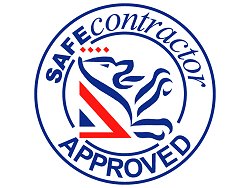 With a client list that includes over 200 blue chip or household names in our portfolio, you can imagine that we are no strangers to producing reams of Health and Safety paperwork for our main contractors.
Whilst we recognise the importance of this step, it is a time-consuming task, both for our own administration and more importantly for our potential clients, who need to verify our credentials.
We are therefore delighted to be accredited by SAFEcontractor, the leading independent health and safety pre-qualification assessment body. This will make it far easier for our clients to see that Control Lighting Ltd comply with all of the relevant H&S requirements and will speed up and simplify their selection process.