Calling International Rescue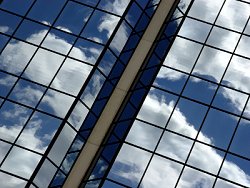 Control Lighting Ltd has been working across Asia again in recent months.
One particular project was to fix the lighting control system for a spectacular feature staircase in a palatial high rise building.
Whilst we were onsite, we discovered the whole project with its complex control requirements hadn't exactly been going to plan.
In fact, there had been an 18 month blame game with the various involved parties regularly replacing working units with brand new working units without solving the fundamental problem. After this 18 month period, the client put his foot down and insisted that an independent company (Control Lighting Ltd) were employed to evaluate the technical problem and provide a solution.
To cut a long story short, Control Lighting Ltd quickly identified that there were two major site related issues. Firstly, the temperature in the "cool room" housing the control system and lighting fixtures was 60 °C - not exactly cool! Secondly, the quality of the cable terminations was not all it should be. Control Lighting Ltd trained a team of local electricians to re-solder the complete set of control terminations correctly and within a few days, the lighting systems functioned perfectly.
Our conclusion is that where you have a complex installation; don't assume the local electricians can do everything - usually employing a systems integration company to do a specialist job will save time and money in the long run.