A Stitch In Time Saves Nine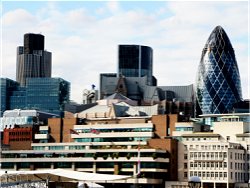 Over the last 12 months, we've noticed that we've been involved in an increasing number of maintenance contracts. Clients are rightly insisting on value for money and want to see that a specialist lighting control team are on board.
Maintenance visits are not just about keeping the status quo. They need to eradicate problems, before they impact on the business.
For example, we have a new maintenance client, a major city institution and last week we checked the lighting control solution in their board room.
As part of our detailed maintenance visit, we spotted that the dimming connection to the lights hadn't been properly connected and therefore dimming didn't work properly. We then fixed this. Just imagine the nerves and adrenaline that a presenter may have felt as he or she pressed the button to dim the lights and then nothing had happened!
Similarly, most organisations are only using 50% of the capability of their lighting control systems. As part of our extensive maintenance routine, we will quickly understand what systems are in place and therefore uncover new ways of using the existing system to achieve different lighting solutions and benefit from energy efficient savings.