Integrating Two Different Proprietary Protocols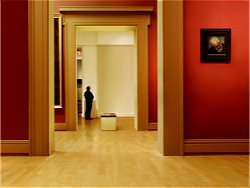 We were recently working at a prestigious London art gallery, where the clients were very clear in their requirements.
They knew that they wanted a specific tuneable white LED light fitting that could deliver different tones of white light from a very cold to a very warm light.
They also knew exactly which wall switch plate they liked from a design point of view.
Then came the problem - the switch plate and lighting control system were from one manufacturer and the light fitting came from another. The luminaire manufacturer insisted that the art gallery had to use their proprietary control system as their system protocols will not communicate with the other manufacturer's products.
However, in most cases, including this example, this is no longer true. Control Lighting Ltd can integrate between the user interface and the control system to enable two different manufacturers' products to work together, even where they use different proprietary protocols. This means that the designers can achieve exactly the solution that they want with Control Lighting Ltd's solution hidden in the middle.