"We, The Jury"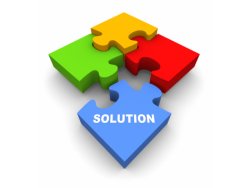 This month, we were called into the London HQ of a major retail outlet. Their control system wasn't controlling the lighting properly. The manufacturers had been onsite and each tested their own equipment and reported back that their system was fine and therefore it wasn't their problem!
In many cases, the manufacturer's technicians will be experts in their own technology, but won't have the wider expertise to test the whole solution from an independent mind set.
Control Lighting Ltd has that expertise.
At this site we isolated and tested the light fittings, the cabling, the switch plates, and the control system and were able to prove that the fault did indeed occur in the control system itself, which was then replaced free of charge by the manufacturer.
An independent Control Lighting Ltd specialist is only interested in achieving the correct solution for the client and will test every aspect of the solution to diagnose the exact cause of the problem. We can supply the fix or provide a report that the client can present to the manufacturer to obtain a free replacement of the faulty piece of kit.