The Expert's Expert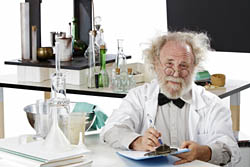 Imagine if Delia Smith visited your home one evening to taste your spaghetti bolognaise and gave you some invaluable advice.
She may have only suggested some subtle changes - a little more oregano here and a pinch of salt there, but this could help you to improve your cooking dramatically.
Well, this is what we do at Control Lighting Ltd for manufacturers.
Control Lighting Ltd's Ray Dolby and the team are regularly asked to evaluate and test new software and hardware, often in pre-production, for various manufacturers and are invited to offer suggestions where each piece of kit can be improved.
We are completely independent and very sensitive to the confidential nature of the work and no-one, apart from the actual manufacturer, will know which products we have evaluated or what we suggested.
It's fascinating to be involved in new products at such an early stage and given our extensive experience of all types of controlled lighting, it's great to be able to influence future developments for the benefit of future customers.