"Just Remind Me, What Does A Lighting Control Consultant Do?"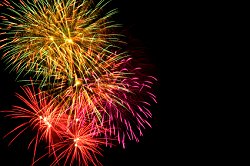 The first function of a Lighting Control Consultant is to work closely with the lighting design team to ensure that the vision shared by the designer and client is delivered in the most efficient way.
The second function is to ensure the client understands what the solution offers and how to operate this solution. This may often involve providing bespoke documentation and specific staff training where necessary.
The third function is to support the delivered solution with regular annual check-ups and scheduled maintenance visits.
The fourth function is to review the delivered solution regularly in light of new products and technologies and our client's current requirements, which may make new ideas feasible and also offer opportunities for reducing energy costs.
Finally, if we have learned anything over the last 25 years, it is that one solution does NOT fit everyone. Our job to make informed selective choices from the vast number of available products and technologies to achieve the best technical and cost effective solution for our clients based on their requirements.