Three Projects In The Bank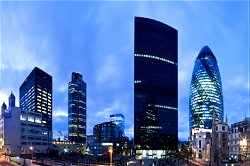 We have recently completed our second project at the London Headquarters of a major international bank.
Twelve months ago, one of our partners recommended our services as the bank needed to upgrade their main meeting room suite, which consisted of one big room that was partitioned to create four smaller meeting rooms.
The solution was to equip each partition wall with sensors so the lighting control system would know whether the room configuration was one room, two rooms, three rooms etc.
The bank was so impressed by the simplicity of operating the improved solution that we were invited back in to upgrade their boardroom to a similar high spec solution. Since these projects were completed, we have been asked to return again for a third project in another suite of rooms.
Compliments are always flattering, but repeat business proves that the client really appreciates the solutions achieved and we are delighted to have been able to help another prestigious city institution.