"Just Remind Me, What Can Control Lighting Ltd Do?"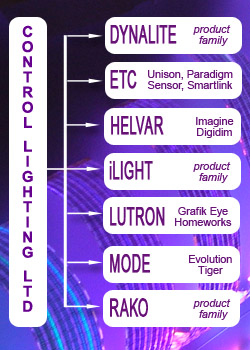 One of the recurring problems in commissioning Lighting Control Systems, is the myriad and different range of suppliers and solutions.
For example, a LUTRON commissoner can carry out the data programming and "sign off" procedure for all of the LUTRON systems. However, where the venue has other control systems such as RAKO or ETC, you will need additional commissioning assistance from other vendors.
At Control Lighting Ltd, we are truly independent from all of the vendors. Our expert team can commission complex control solutions that not only cross different vendors but also different product families.
This saves clients time and expense.