"Hot Fashion"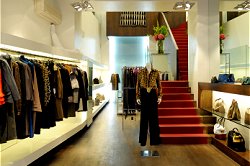 We recently worked with a well known clothing company at one of their flagship retail outlets. Their in-house designers had had a field day and had wildly overspecified the number of lights needed to achieve the design.
As well as resembling a 1970s Top Of The Pops Studio, there were more serious issues as the excessive heat from too many lights had turned the store into an oven.
The expensive air conditioning systems were overloading and the store was haemoraging money on huge electricity bills.
Control Lighting Ltd was called in and we came up with some immediate cost saving solutions. Firstly, we installed a dimmer system for all of the lights. Secondly, we installed sensors so the lighting control system could detect external light levels and movement of customers. This meant we could dramatically reduce the amount of light needed to produce a pleasing effect. The lighting and air conditioning bills were substantially reduced and we were delighted to discover that footfall in the store has increased since the changes. Sometimes less is more!